GREAT ADVENTURES WITH GREAT PEOPLE
The Real Way to Dakar by Intercontinental Rally is adventure at its pure form. Navigating the desert in your own vehicle and reaching the shore of Lac Rose, Dakar is a journey packed with challenges. Challenges that you can practice and prepare for and make sure you are well equipped for. But when you are in the tracks, you are fully depending on your skills, your team and your equipment. If you fail in one of these parameters, you will not make it to Dakar, so the stakes are high.
Adventure creates lasting memories as does great people. Both those people you meet as part of the rally as well as the local people and their tremendous hospitality.
The adventures we create together fuels our ambition of creating an even better rally experience year after year.
After the famous Dakar Rally moved outside of the African continent in 2009 the founder of the Intercontinental Rally, Jiri Vasatko, decided to organize his own rally. The Intercontinental Rally should go in the wake of Thierry Sabine and be a rally where all kinds of the participants could come and get a true rally experience. Very much like the Dakar Rally in 1979-1989.
Today the Intercontinental Rally – now The Real Way to Dakar – is an annual off-road competition and adventure rally for motor enthusiasts. During the past 10 years the rally has steadily grown in size and recognition. But we don't want to let go of the fact that it should be possible for everyone to get the experience of joining us in the race to Dakar. 
Jacob Ilskov has been co-organiser of one of the rally service teams and has participated in the rally for 6 consecutive years before joining the organisation as owner and rally director in 2019. Jacob is responsible for the overall planning and execution of the rally event.
Kasper Van Deurs has been the founder of the service team Outback Adventure Company and has participated for 9 years. Kasper also completed the rally as the driver of a MAN CAT race truck with Jacob Ilskov as a navigator. Today Kasper acts as logistics manager responsible for camps, food and service.
The Organisation
The Team behind the Real Way to Dakar are an international group of people coming together each year to create an amazing experience for our participants. They are true rally addicts and without them, there would be no Real Way to Dakar!
ADNANE EL IDRISSI
MOROCCO LIASSON
DALIBOR PICKA
TRACK CONTROL
DANIELE STEGER
TRACK CONTROL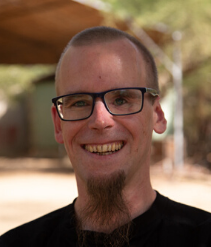 DOKI STEGER
TRACK CONTROL
GERHARD AUER
TRACK CONTROL
GUNTHER STEGER
TRACK CONTROL
JACOB ILSKOV
RALLY DIRECTOR
JIRI VASTKO
TRACK CONTROL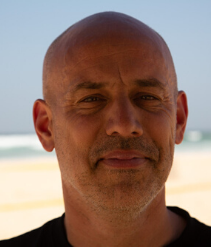 KASPER VAN DEURS
HEAD OF OPERATIONS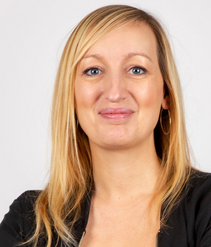 KRISTINE PONTOPPIDAN
SOCIAL MEDIA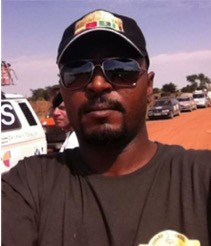 MOULAYE ZERGANNE
SENEGAL LIASSON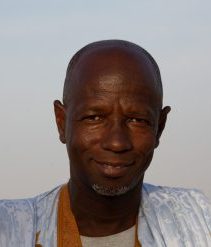 SIDI YOBA
MAURITANIA LIASSON
SIGNE KIERULF
MASTER CHEF
Want to get in touch in relations to media or press participation in the Real Way to Dakar rally? Get in touch right here. 
We've tried to make it as easy as possible to find information about the Real Way to Dakar on this website, but if you are left with any questions, please feel free to get in touch and we'll be happy to help you. Get in touch