Support during The Real Way to Dakar
WHAT ARE YOUR SERVICE CHOICES?
As a participant in Intercontinental Rally you can choose between 4 options for food and practical support services: 
1. Be on your own (like the classic "malle moto" if you are in the MC category) 
2. Bring your own service team 
3. Have you own support team or be on you own – but get meals with us. 
4. Get food and support service from us. 
If you are on your own, you bring and carry your own tools and spares to work on your vehicle and you bring your own tent and food. You will be able to go to local garages in the towns on the route, but inside the camp you are on our own and will not be able to get any support or services from the service teams or the organisers.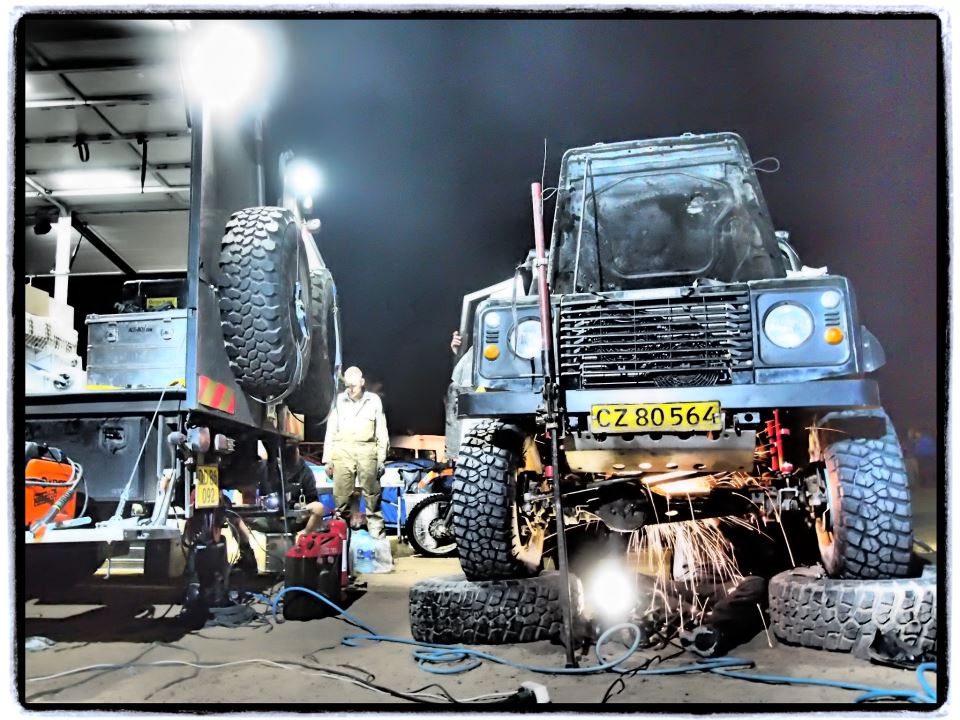 2. BRING YOUR OWN SERVICE TEAM
If you bring your own service team, you need to register them as a service team. They will then be allowed to be in the camp with you, and to supply service for you and your vehicle. The sky is the limit in terms of what kind of service you can demand as it is your crew.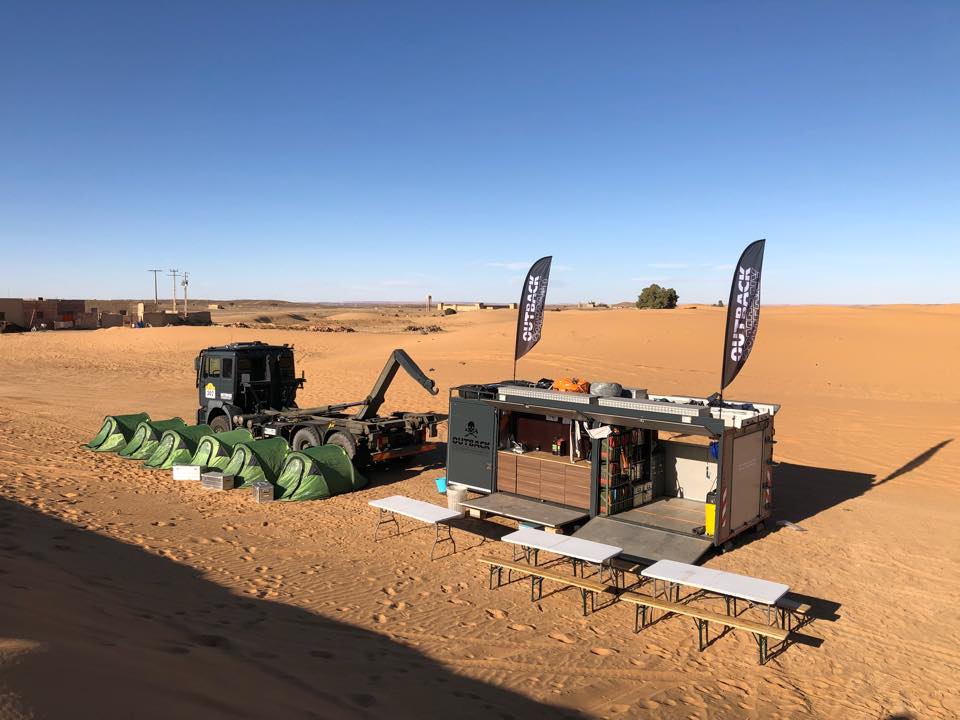 3. HAVE YOUR OWN SUPPORT TEAM OR BE ON YOUR OWN – BUT GET MEALS FROM ORG
If you want to be on your own or bring your own service team but your mechanics are no good as chefs you may want to consider getting you food with us.
4. GET FOOD AND SUPPORT SERVICE FROM ORG
If you buy food and support service from the organisers, we will bring along your stuff and tent and prepare camp and food for you (breakfast and dinner). And you will have access to air, a small welding machine, standard tools and we will support your work on your vehicle and do our best to support your efforts to be ready for the next day. (But support means "help" to whatever you are doing. It is not possible to hand over your vehicle and have it serviced or repaired. It is your job and responsibility and we will do all we can to help you and the other riders.) Please note, that we will bring only standard tools, but as a lot of vehicles may require special tools or even a computerized OBD2-reader you will need to bring this yourself for your specific vehicle.
Buying service from the organizers will not give you any advantage over participants with other service teams in the tracks during the day as the members of the organizers team who are dedicated to support you can only do this while in camp as described in the service agreement.
When you decide to buy food and support service from the organisers you will be asked to read and sign the service agreement for us to set expectations right. It is best for everyone and we would like to make sure you have a nice experience in the rally. We also need to recognize that days are long and demands on vehicles and people high so there may be limits to what is possible as we make our way through the desert.
If you want to know more about buying service and/or food from the organisation, please reach out by sending us an email here or you can read the full service agreement. 
Stay in touch! Get news about the rally - and make sure not to miss the next opportunity to join us!